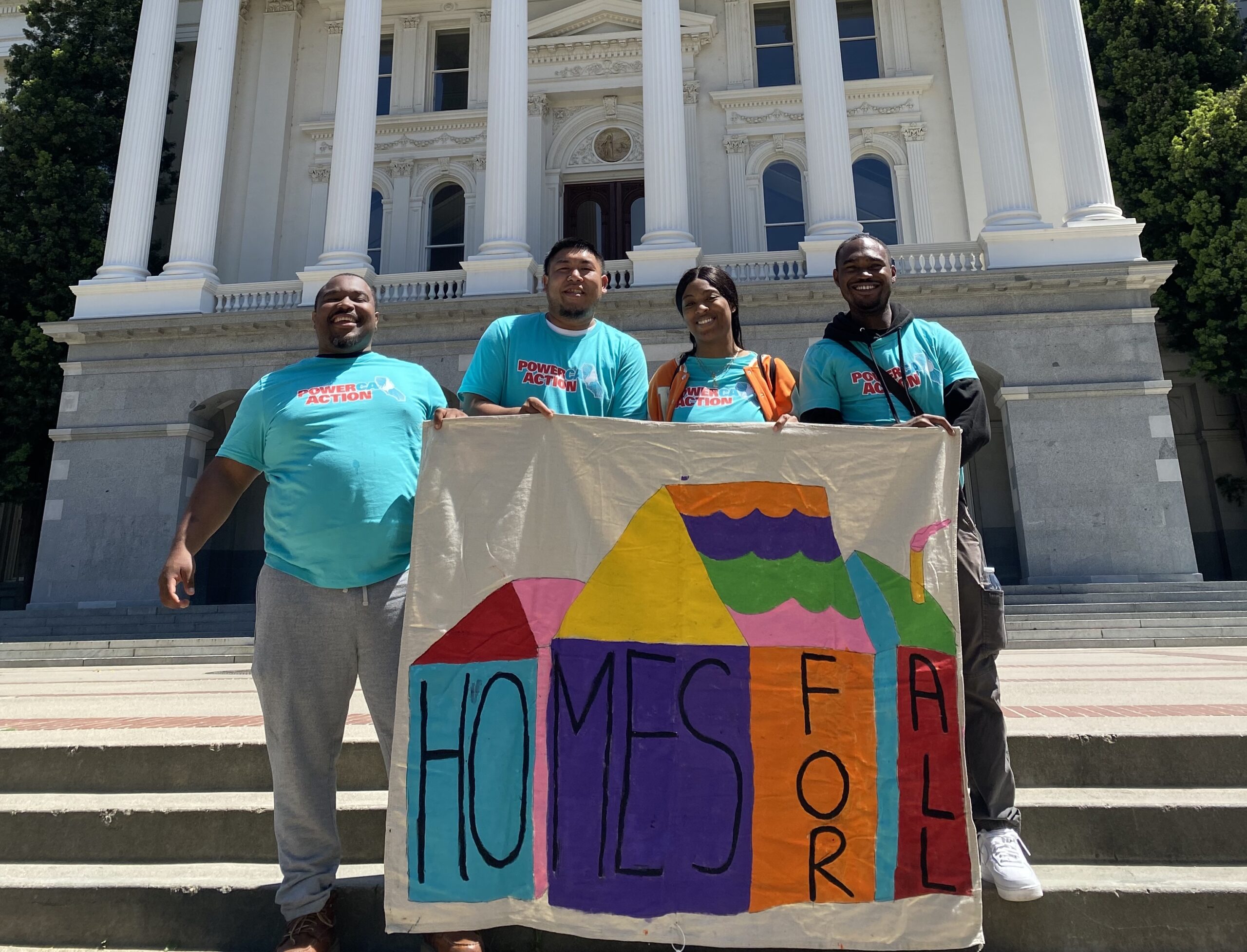 Statewide Policy
Young people are fighting everyday for a brighter in future in California from the streets to the State Capitol. Our movement leaders are determined to take on the major issues from housing to voting rights, and we plan to win. Learn more about our current statewide legislative campaigns.
Housing remains the most important issue for young people and their families. This legislative cycle, we are advocating for bills that actively work to create more affordable housing, keep our communities from being pushed out, and build the power of young people.
SENATE BILL (SB) 555: Senator Wahab THE STABLE AFFORDABLE HOUSING ACT OF 2023 – Signed into law
Today, more than one-quarter of California renters are severely rent burdened, spending over half their income on rent. This especially hurts young people. Nearly 1 in 4 Gen-Zers and Millennials missed their rent in 2022.
Californians support social housing, and this law puts us on a realistic path toward creating 1.2 million units of social housing over ten years. It creates a plan for all Californians to have housing they can afford by establishing permanently affordable housing that is owned publicly, by a nonprofit, or by tenants themselves. Through this bill, the legislature has declared that the housing market has failed California residents who can't afford market-rate rents and alternatives are necessary.
SENATE BILL (SB) 567: Senator Durazo THE HOMELESS PREVENTION ACT – Signed into law
More than 171,000 Californians experience homelessness daily. A recent study by the University of California, San Francisco recommends that one of the best ways to address homelessness is targeted prevention.
This law aims to prevent Californians from being pushed into homelessness by helping prevent renters from being evicted by landlords and making it easier to enforce and strengthen protections for renters..
This is a low cost, high-impact solution that will help protect our most vulnerable Californians.
ASSEMBLY CONSTITUTIONAL AMENDMENT (ACA) 10: Assemblymember Haney FUNDAMENTAL HUMAN RIGHT TO HOUSING
No matter where we come from, we all deserve a right to housing. This amendment to our state constitution would assert that all Californians have a fundamental right to housing that is permanent, habitable, affordable, culturally appropriate, and close to community resources.
If passed, ACA 10 would require state and local jurisdictions to take steps to provide Californians with adequate housing. State and local governments can use a wide variety of measures to implement the right, including tenant protections, market regulations, social housing, housing subsidies, and progressive tax policies.
SENATE CONSTITUTIONAL AMENDMENT (SCA) 2: Senator Stern TO EXTEND VOTING RIGHTS TO 17 YEAR OLDS
SCA 2, introduced by California State Senator Henry Stern, would allow 17-year-olds the right to vote in California. Our youth leaders began lobbying on this issue in 2019, with Proposition 18, the Primary Voting for 17-Year-Olds Amendment, to expand the voting age to 17 in primary elections if the voter will be 18 by the general election.
Though Proposition 18 ultimately fell a few points short, SCA 2 – a bolder approach – is now making its way through the state legislative cycle.
---