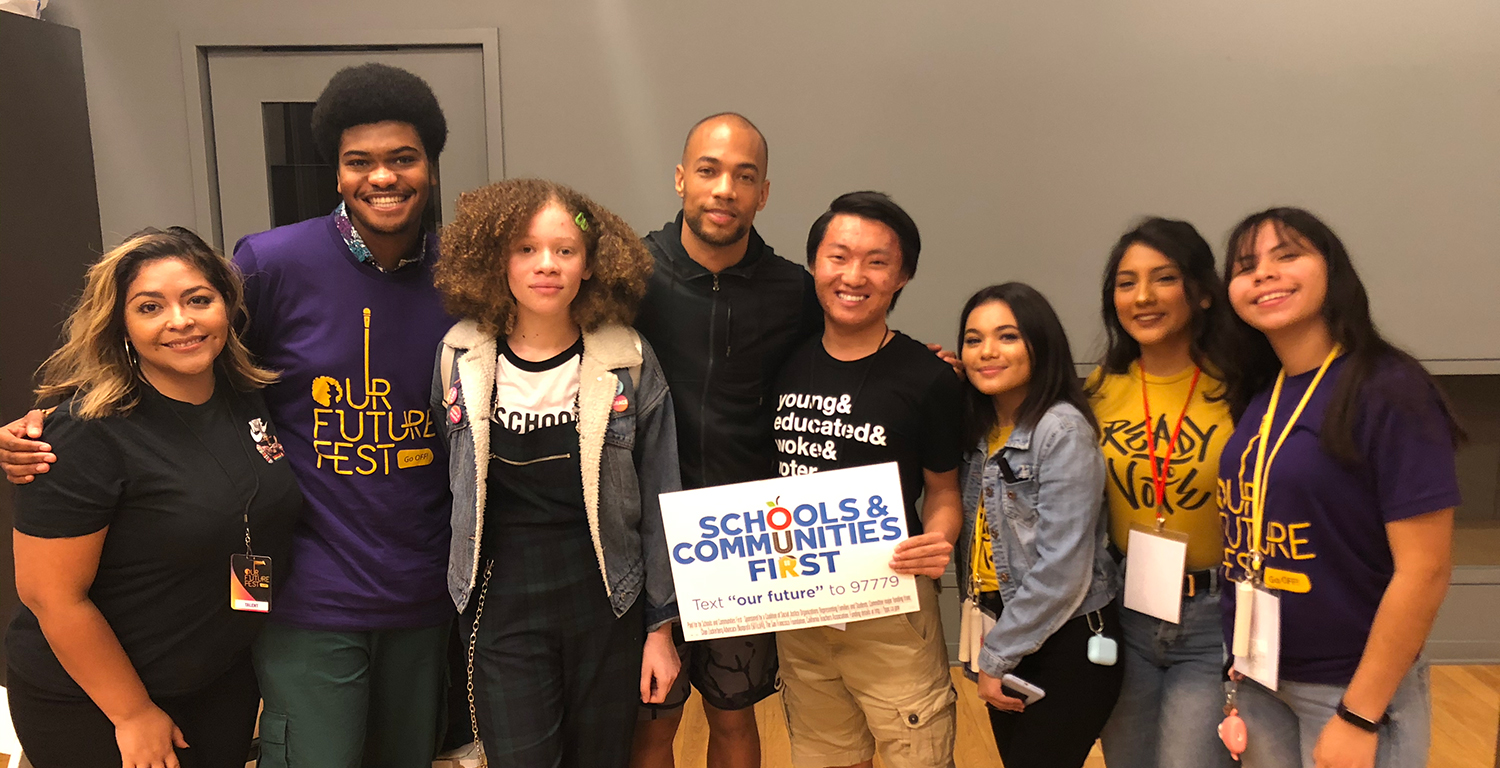 Schools and Communities First
Whether Asian, Black, Latinx or Native, young people hustle everyday to secure a future that meets our most basic needs — a roof over our heads, a decent education, a healthy, safe place to live with clean air, water and resources we need.
But the future we are working for is getting harder and harder to reach because a small handful of wealthy corporations and billionaires like Chevron and Disney have too much power in our economy and our government. For the past 40 years, corporations have exploited property tax loopholes to avoid paying their fair share. The rules are rigged in their favor and their profit at all cost model and refusal to contribute their fair share is threatening our planet and livelihoods. Young people have the power to change this.
As the largest, most diverse generation, we can use our collective power to rewrite the rules so corporations pay their fair share.
California has the largest number of billionaires and the highest rate of poverty. Communities of color have been hit the hardest by decades of disinvestment from schools and local services.
Prop 15: Schools and Communities First would reclaim $12 billion every year for our schools and local communities by closing corporate property tax loopholes. It will restore, resource, and revitalize California schools and communities to meet the needs of students and families. We can hire more counselors and school nurses to support students. We can open new libraries in our communities. We can ensure we have first responders and other vital community services.
COVID-19 has shown that our schools need funding now more than ever. In the midst of this crisis, it's time our government steps up to invest in our communities. We demand a people's democracy — a government that puts people over corporations, that meets our essential human needs and that recognizes young people as central to our collective future.
With Schools and Communities First, we will create a California where we all thrive — not just hustle to make ends meet.
In April, our coalition submitted a historic 1.7 million signatures to qualify the measure for the November 2020 ballot proving how urgently we need to better fund our schools, public health, and local services. This is a once in a generation opportunity to help address structural inequities that have plagued communities throughout the state for decades.
In November, we must come together and vote YES on Prop 15!
---
RESOURCES
MEDIA