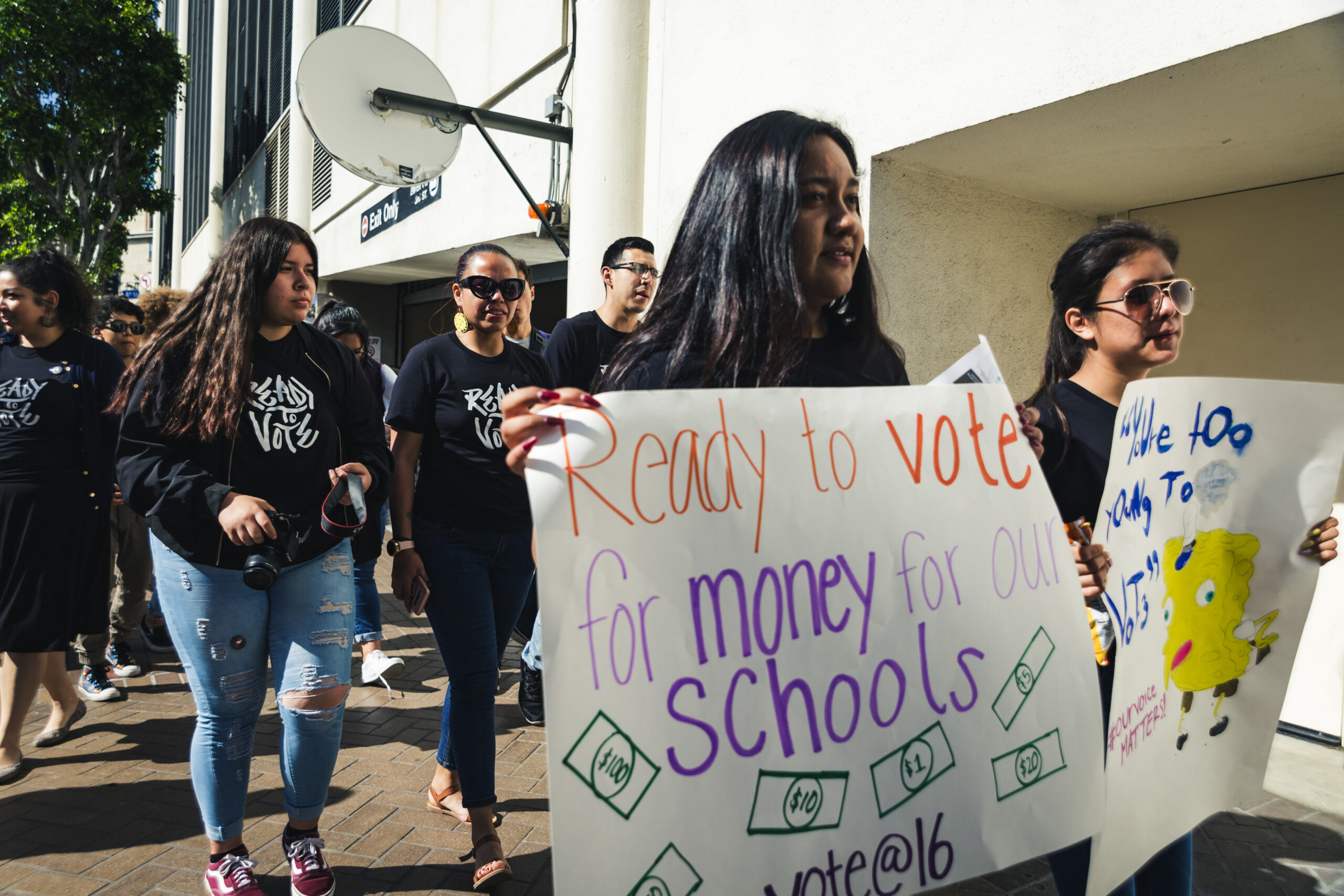 Vote at 16
Young people need to have a voice in shaping their future. PowerCA Action and our sister organization, Power California have helped lead the fight to expand voting rights to 16 and 17 year olds in California because we believe young people are ready and deserve to vote. We've grown the Vote at 16 movement by advocating on the state level for bills to expand voting age as well as advancing School Board resolutions to expanding voting rights to 16 year olds in school board elections.
Young people across the country are mobilizing, marching, and speaking out on critical issues as never before, from the Youth Climate Strike and Black Lives Matter to immigrant rights and mass incarceration. They are taking action and advocating for solutions to the urgent issues of our time. It's time they have a voice — and a vote.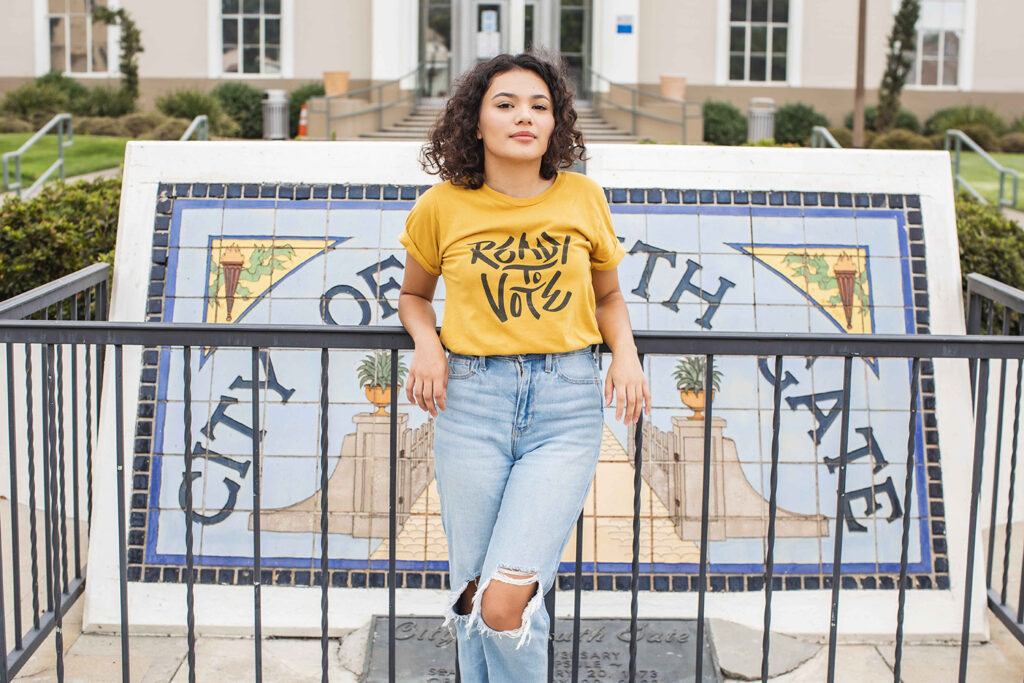 Young people of color are already leaders in their families and communities
Young people play critical roles within their families from translating for elders to taking care of their siblings. They already carry adult responsibilities on behalf of their families. Many families may lack elected representation in schools and communities if their parents are undocumented or non-citizens and cannot vote — making it even more critical that young people of color have expanded voting rights. At 16 young people can drive, pay taxes, and work without major restrictions for the first time. Today's 16 year olds possess the wisdom and maturity that comes from 2020 hardships, challenges and threats.
Young people are ready to vote and politically engaged
The 2018 midterm demonstrated that young people are listening, engaged and ready to vote. In California, nearly 500,000 young people pre-registered to vote – demonstrating the demand and eagerness with which young people are ready to engage in our democracy. If there are gaps in turnout it is because our voting systems and civic education could be strengthened to be more accessible and relevant to young people. Young people are leading boldly against police brutality, gun violence, mass incarceration, climate change and other major issues. They deserve the power to vote on the solutions and policies that will determine their future.
Young people will strengthen our democracy
It's critical to our democracy that young people make voting a habit earlier and often. At 16 and 17 young people are learning about civics and government in their high school, which makes it a perfect opportunity for them to exercise real world civic participation. Evidence shows that when young people vote in their first few consecutive elections they become lifetime voters — ultimately strengthening our democracy.
As part of our current efforts, we're pushing to pass two local measures that would expand voting rights to 16 and 17 year olds in Oakland School Board Elections and allow 16 and 17 year olds to vote in municipal elections in San Francisco.
MEASURE G IN SAN FRANCISCO
Measure G that would allow 16 and 17 year old citizens to vote in municipal elections in San Francisco. Young people are already leading on the most critical issues of our time from Black Lives Matter and immigrant rights to climate change. Young people also deserve a vote. Decisions made by voters in local elections directly affect young people from education to transportation. 16 and 17 year olds are already working and paying taxes, so they should have a say in how tax dollars are spent. Expanding voting rights would increase voter turnout among young people and their families.
MEASURE QQ IN OAKLAND
Measure QQ that would extend the right to vote in school board elections to 16 and 17 year olds. Students are the primary recipients of school services and the most impacted by priorities and policies of school board decisions, but have no say in who represents their interests. Measure QQ grants representation to those who need it most and will give students a voice in determining outcomes of their health, safety, academic success and well-being.